A summer program enhanced by the 350th anniversary of Terrebonne that will delight all audiences!
This summer, come discover Île-des-Moulins and enjoy a host of activities!
Major events

On July 29, the OSM will be back for the Grand concert, under the direction of Simon Rivard and on the theme of dance, all hosted by André Robitaille. The Terrebonne Wines and History Festival Festival Vins et Histoire de Terrebonne, considered for several years as a must for wine events in Quebec, will open its doors from August 11 to 13 and will happily meet its ambassador Alain Choquette. Moreover, the interested public is invited to monitor the media and social networks for the upcoming announcement of the presale of tickets. 1804 : l'événement! will be held on September 2 and 3: all adventurers in search of great stories can celebrate with the travelers of the North West Company on Île-des-Moulins. Finally, the Exposition des voitures anciennes de Terrebonne will be back on September 10 from 10 a.m. to 4 p.m., to the delight of lovers of the road and beautiful bodies.
Entertainment for the whole family and free shows*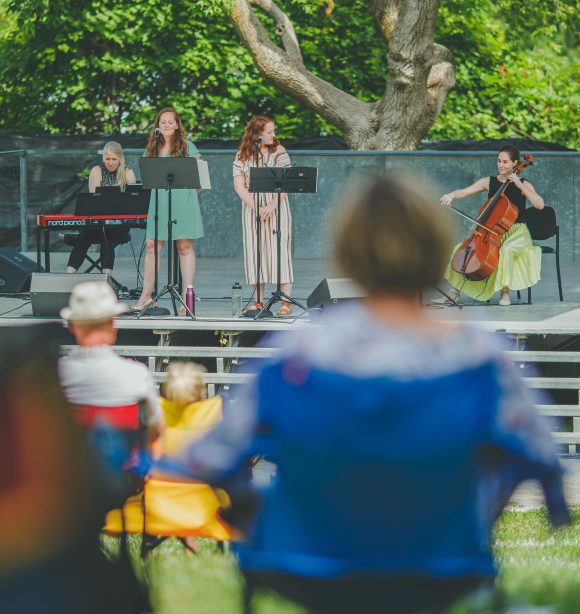 To take advantage of the sweetness of the late afternoons at the Théâtre de verdure, the Apéro musical now replaces the Musical Matinees and will be held on Sundays July 2, 9, 16, 23, as well as August 6, 20 and 27 at 4 p.m. Classical music, jazz, bossa nova and several other musical currents await the public. Virée su'ltop will meet music lovers from the emerging scene at the Espace Terrasse, in front of the Moulin Neuf, for five festive evenings on Wednesdays July 19 and 26, as well as August 2, 16 and 23 from 5 p.m. .
For the past 2 years, the Historic Character Theater has been a great success and will be back with a new original play called (In French only) Le vent a tourné, which will feature the new Lord McTavish and his adventures with the North West Company. Two performances will now take place at the Fort de l'Île-des-Moulins, every Sunday in the summer (except August 13 and September 3), at 1 p.m. and 3 p.m.
Three beautiful novelties will be added this summer! Would you make a good traveler? L'École des voyageurs will be an opportunity to test your skills in this profession, thanks to games and interventions by guide-interpreters. From June 28 to September 3, from Wednesday to Sunday between 12 p.m. and 8 p.m. you can prove yourself! Also, the public will be invited to take a seat on a new electric nautical boat recently acquired by SODECT, for a renewed guided tour on the Île-des-Moulins pond. Welcome aboard for the Gondola Tour, along the water and through history! Finally, young people aged 5 to 12 and their families will be able to enjoy a unique and ephemeral mini-edition of the Rendez-vous des Tannant(e)s, from August 22 to 24, which promises outdoor shows and activities to appreciate the arts. living!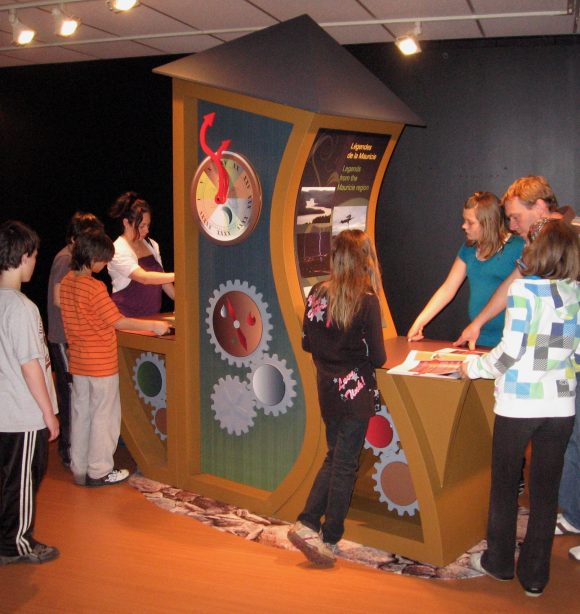 Four exhibitions to see or see again!
First of all, two great classics: if you haven't seen the exhibition De Terrebonne à Fort Chipewyan yet, it's worth the detour! The immensity of Western Canada as seen by the pioneers of the 18th and 19th centuries will be told to you all summer long at the seigneurial office. And of course, La Maison Bélisle reopening its doors, it will be the last opportunity to see or see again the huge comic strip relating the development of the town of the city, with the exhibition Il était une fois Terrebonne..
Two new exhibitions will delight young and old at the Moulin Neuf: as soon as you enter, you will be greeted by Méllifère, inspired by bees, with its organic forms made of clay, paper, fabric, vines or recycled wood. You can continue with Histoires fantastiques and immerse yourself in the stories of Quebec, Canadian and Amerindian folklore. Flying canoe, werewolf and devils will accompany you throughout the visit!
Summer season on Île-des-Moulins
From June 23 to September 10, 2023
Exhibition Hours: Wednesday to Sunday — 12:00 p.m. to 8:00 p.m.
Détails, horaires et tarifs : iledesmoulins.com | facebook.com/iledesmoulins
Informations : 450 492-5514
Photos :  SODECT