Discover the unique charm of Old Terrebonne with its many restaurants and terraces that line the streets. Our directory includes more than twenty restaurants to discover!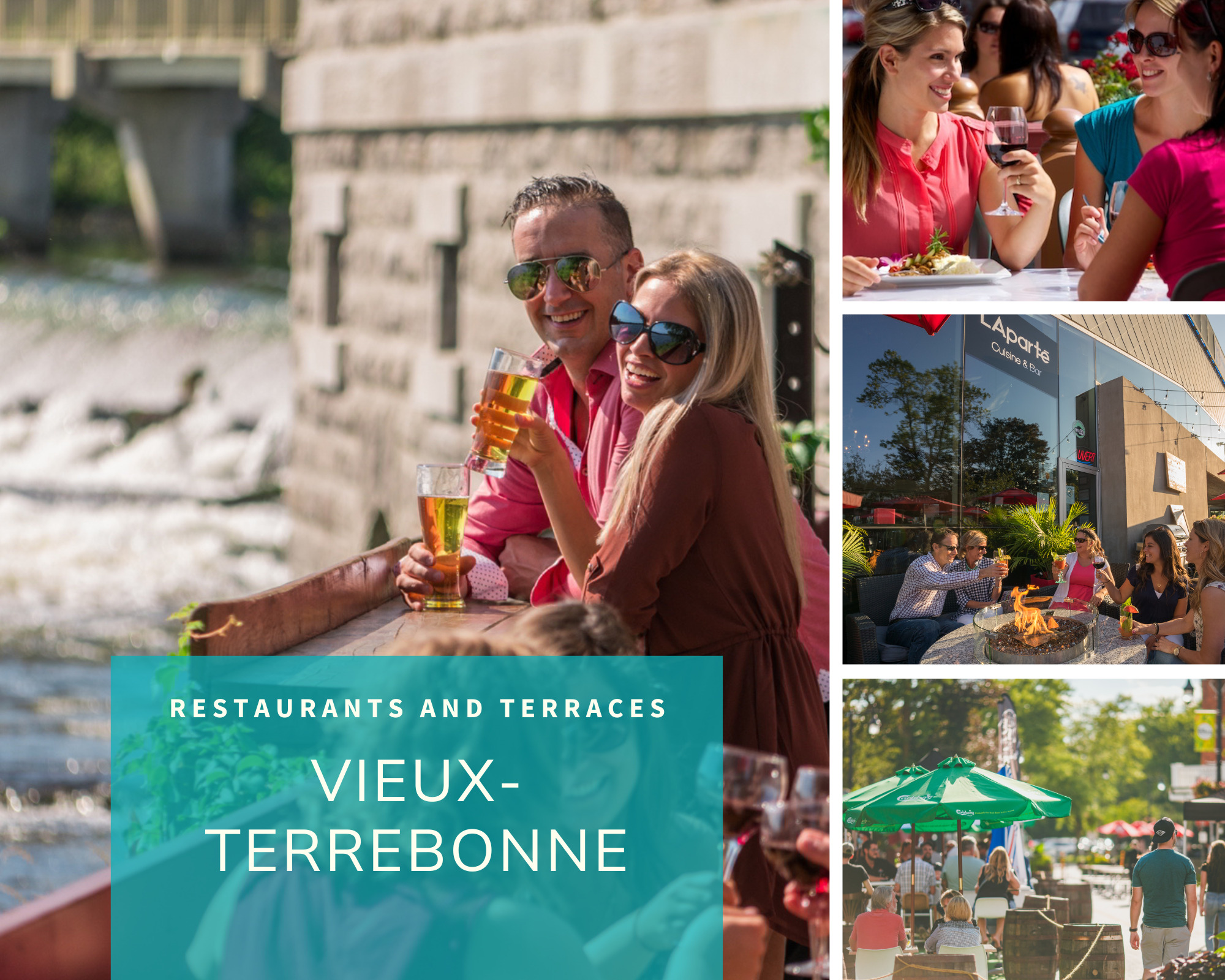 Come enjoy the terraces and lively spaces in Old Terrebonne! This year, the neighborhood will be even more pedestrian than ever. The best way to take full advantage of Vieux-Terrebonne this summer is to use the incentive parking lots and the free shuttle service or to get there on foot or by bike. Take advantage of your visit to discover cultural detours and spontaneous events in Old Terrebonne.
Discover the restaurants of Old Terrebonne!