For a beautiful winter afternoon with the family or even a couple's evening outing, skating is an activity accessible to all that will allow you to step outside and get out of your routine!
The Île-des-Moulins rink has been consecrated one of the five most beautiful rinks in Quebec. It is the enchanting backdrop of historic buildings and the island that makes it so special. The musical atmosphere, the lights that surround the site at nightfall and the charm of Old Terrebonne make this skating rink a must in the region. The ice rink on the lock is 646 feet long by 141 feet wide, offering a sufficiently large surface and pleasant to walk. Heated changing rooms are available on site. However, keep an eye on the Île-des-Moulins website and / or Facebook page  to see if the rink is open before your visit.
SCHEDULE
Monday to Friday: 12 p.m. to 10 p.m.
Saturday and Sunday: 10 a.m. to 10 p.m.
* Ice maintenance (if applicable): 5:30 p.m. to 6:30 p.m.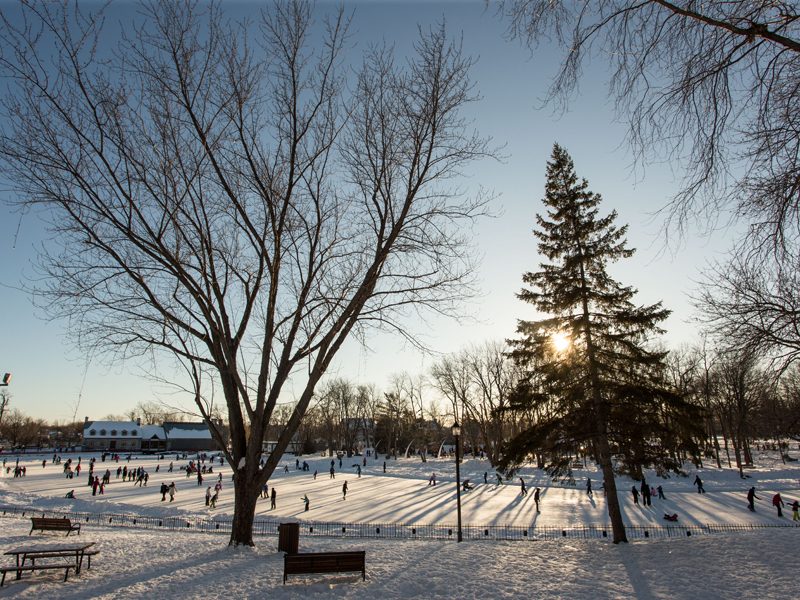 Two other natural skating rinks with music are also located at Parc du Grand-Coteau in Mascouche ( Seigneurie sector).
*COVID-19 – La MRC Les Moulins est maintenant au niveau d'alerte rouge. Certaines entreprises peuvent être fermées ou leurs heures d'ouvertures modifiées. Vérifiez auprès des entreprises avant vous déplacer.